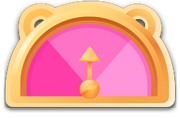 Tickets are a means of advancing to the next episode when connected to Candy Crush Jelly Saga through Facebook. Three tickets are needed from three different friends playing the game in order to proceed to the next episode. The alternative options to get to the next episode are buy 3 gold bars for one ticket, or by buying the access through the App Store or Google play store (or a place to get apps) for mobile devices.
Ad blocker interference detected!
Wikia is a free-to-use site that makes money from advertising. We have a modified experience for viewers using ad blockers

Wikia is not accessible if you've made further modifications. Remove the custom ad blocker rule(s) and the page will load as expected.